Geert's Ave Maria Pages - About us

now playing:
Ave Maria for solo voice + 3 equal voices + piano or organ -
Composer: José Antonio de Erauzquin (1888-1961)
---
Our mission statement:
This website "Geert's Ave Maria Pages" wants to be the ultimate internet resource for Ave Maria songs.
We want this project to be devotional, informational, educational and archival.
Devotional:
to honor Maria, the mother of Jesus, the mother of God.
"To sing is to pray twice." St. Augustine.
There is only one Ave Maria prayer (well, kinda...)
but there are thousands of Ave Maria songs set to that same text.
Every Ave Maria honors Maria, and through her, her son Jesus as well.
I hope that visitors of my website will want to sing some of the songs they find there.
Informational:
to provide a comprehensive listings of extant Ave Maria songs.

I hope that in time this listing may become a useful reference and a resource for anyone interested in the Ave Maria.
December 2009:

more than 2800 composers listed;
more than 1400 Ave Maria settings documented (i.e. with a score, MIDI, recording or video);
more than 600 Ave Maria MIDI files.



January 2013:

More than 4000 composers listed;
2856 work-pages for documented songs;
1531 MIDI files
and growing faster than ever before ...
Educational:
the listed songs may serve as a resource for musicians, vocalists and choirs wishing to expand their repertoires
and / or as a vocal practice tool.
You cannot perform a song if you do not know that it exists or if you do not know the melody.
It is easier to find a song that fits your preferences, voice range and skills when you can hear the melody.
Archival:
To acquire the scores of the listed songs,

to transcribe these scores in a notation program (currently NWC) and
to convert that to MIDI to make these songs available to the public.


A more recent goal is to also acquire and maintain performance recordings (sound or video) of these songs.
---
How it began, and what it became:
Geert's Ave Maria pages
started out with a simple question:
"
How many different Ave Maria songs (and composers) are there really?
"
What started as simple curiosity, became a hobby; and eventually a life mission.
Yes, curiosity did kill that cat! Little did I know what I had gotten myself into with that simple question:
The road is long. I'll never get there.
Now I travel for the journey, not the destination.

The interest remains very much alive and undiminished after more than 10 years, even though it became obvious many years ago that I'll never know the answer to that oh-so-simple question ...
(How many stars are there in the sky, how many grains of sand are there on the beach,...)
This website
is the presentation phase of what has become
an ongoing independent research project
that started in 2002.
Goals of this research project are:
1. To obtain and organize information and documentation about Ave Maria compositions throughout time.
Most of this work has happened through online searches.
This is an ongoing project and new information is being obtained on a regular basis.
2. To acquire and preserve documentation of extant Ave Maria compositions; (scores, audio/video recordings)
through personal effort of searching websites and downloading available documentation
through personal effort of contacting potential sources as found in websites
through submission of documentation by website visitors and contacted sources.
3. To preserve that documentation in a format that can easily be maintained and replicated
All documentation is converted to and maintained in digital format.
Backup copies are made at regular interval and are stored off-site to ensure survival of the documentation in case of catastrophic loss.
4. To present the outcome of this effort in a manner that is both accessible to the general public
AND respectful of copyrights of authors and publishers.
website presentation:

Public domain works may be presented in full.

If the score was originally found on a different website, links are provided to that website where the score can be downloaded.
If no such links are available, the score is often available for direct download in this website.


Scores of copyrighted works are NOT normally made available on this website.
They are represented as 'samples' with incomplete scores.


When such information is available, external links are provided to websites where copyrighted score can be legally purchased.

Some copyrighted scores are made available for download at the request of and with express permission by the author / copyright holder.

Scores are converted to MIDI to complement the visual presentation of the printed score.

Audio recordings (MP3s) are generally considered to be under copyright protection and presented as samples. When such information is available, external links are provided to websites where those recordings can be legally purchased.

If embedding is possible, audios and video files may be available for complete playback.
If embedding is not possible, a link to the source website with full playback may be available.



Data collection is ongoing and new information is being added to the presentation regularly.


The website presentation generates interest for the presented works and submission of new documentation.

I hope you enjoy the fruit of my labor of love. Have a prayerful time.

---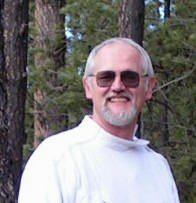 The author of this website:
Geert Cuypers
5675 Majestic View Rd SW
Deming, NM 88030
USA

(575) 544 8164
info [at] avemariasongs [dot] org
---
Page last modified: August 10, 2013