2020-04-28

Pic2-4: making ham & egg salad
Peel hard-boiled eggs.
Chop ham small.
Add 1 tbsp. mayonnaise.
Mix it all together. (Pic1)
Serve and enjoy.
---
b. Tomatoes stuffed with ham and egg salad
2020-04-28
The next step for this egg salad.
2020-04-28

Pic5-7: stuffing tomatoes
Wash round tomatoes.
Cut off the top.
Scoop out the inside of the tomatoes.
Reserve for tomato juice, sauce, soup, ...
Fill the tomatoes.
Place the hats back on top.
Serve and enjoy.
---
c. stuffed Tomatoes, served with boiled sweet potatoes
2020-04-28
I had planned a more elaborate meal with oven-roasted fish, but the oven was not available. It became a bit smaller than originally intended.
This is what you need for 2 servings:
4 small-medium stuffed tomatoes
4 smallish sweet potatoes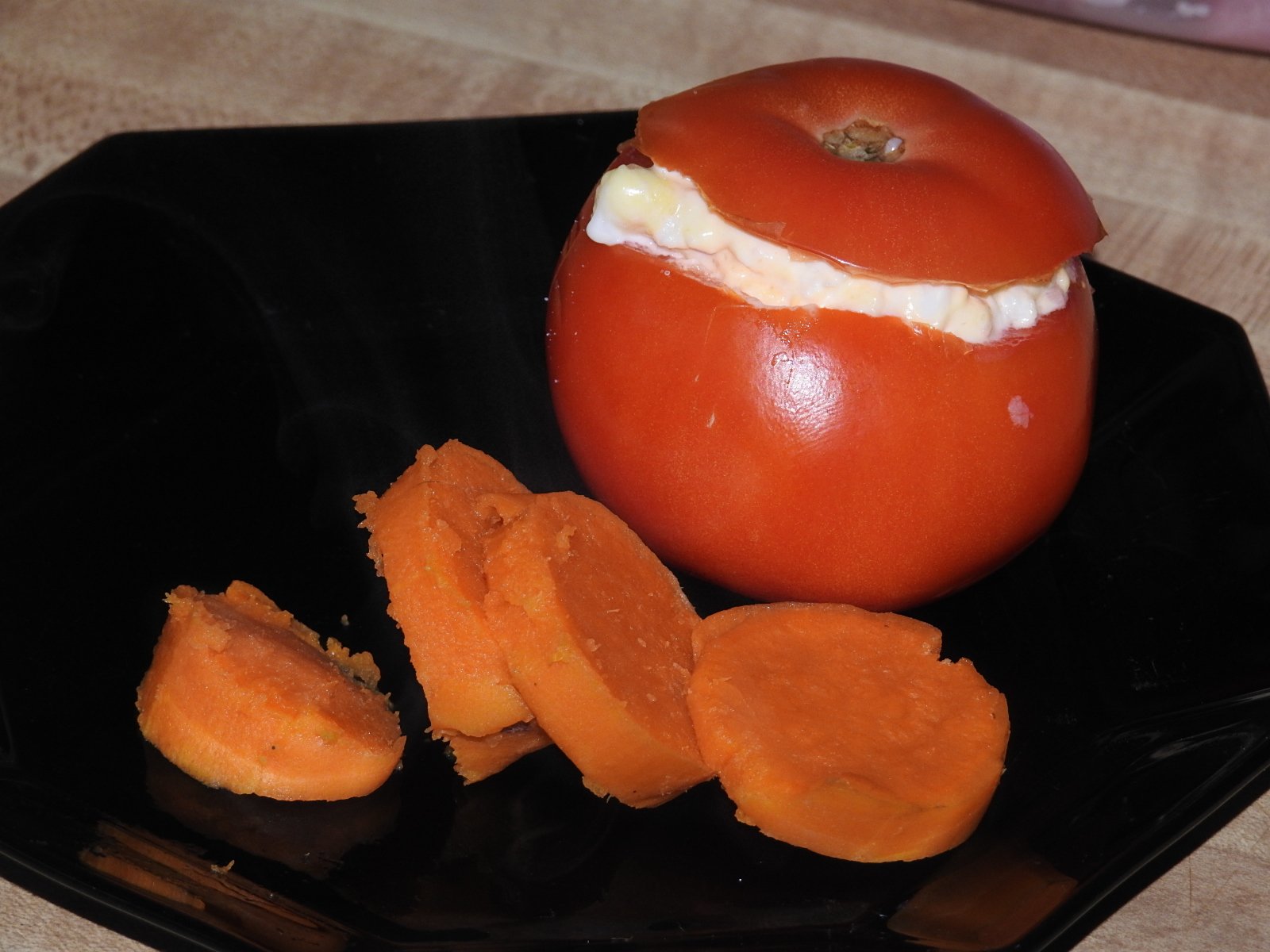 Pic8: it looks like this
2020-04-28

Pic9-11: stuffed tomato, sweet potatoes
Serve together with the stuffed tomatoes.
Enjoy.