2020-06-25
Pic2: red mango
Pic3+4: cut on both sides of the pit
Cut the mango with a sharp knife all around, as close to the pit as possible.
Do the same thing on the other side of the pit to remove it.

Pic5: cross-cut
Pic6: turn
Pic7: slice, add chile
Cut the mango in a cross-pattern.
Turn inside out.
Cut as close to the skin to remove the pieces.
Add hot pepper flakes to taste.
---
variations on a theme
See also: fruit with chile

Pic2: mango con chile
PPic3: mangonadas = frozen mango, mango sherbet/ice-cream, chile powder, chamoy and a tamarind stick
Pic4: coco chile limon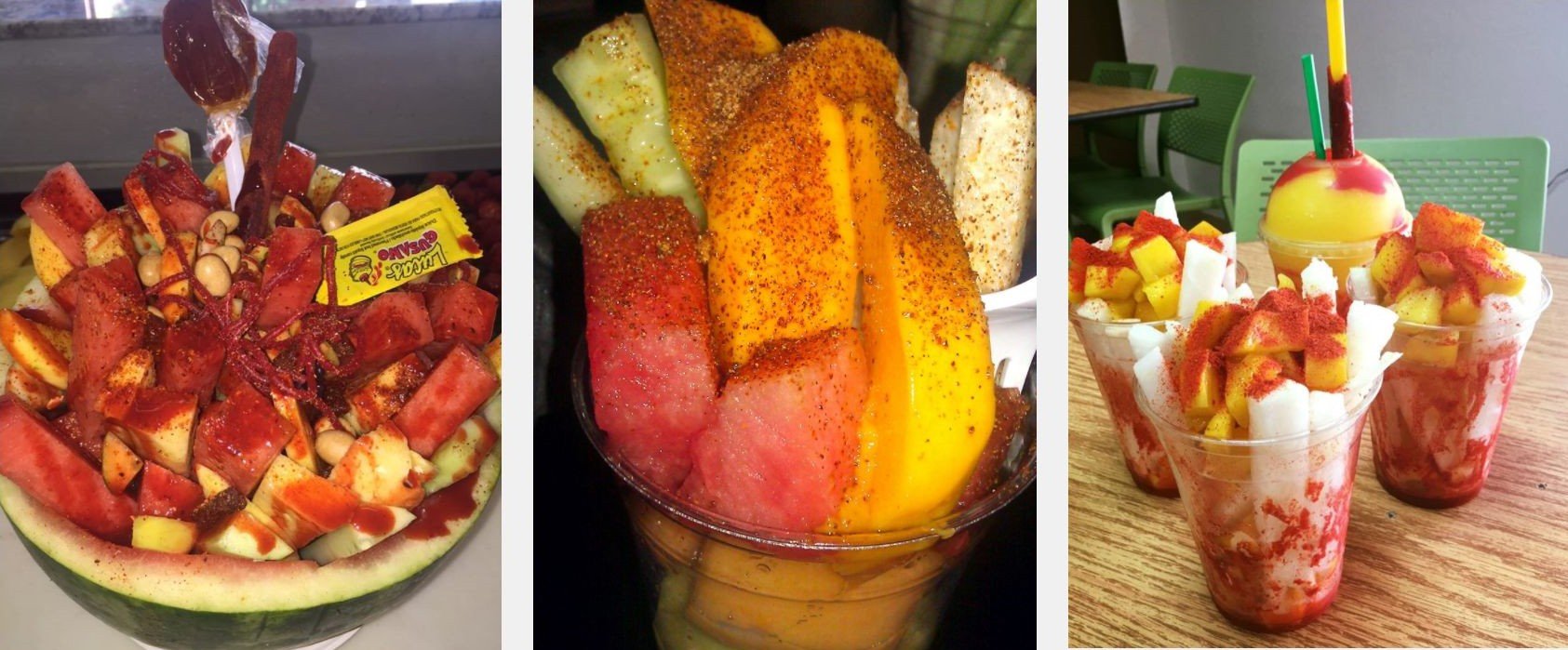 Pic5: sandia loca
Pic6: mixed fruits
Pic7: mango, jicama

Pic8: mango popsicles
PPic9: popsicles jamaica, fruit, chile powder
Pic10: oranges, tajin