frutas con chile = fruit with chile
various dates
Frutas con chile are a popular street vendor item in Mexico. (Pic1)
Mexico has this love affair with chile. They like to put chile powder on their fruit and candy, red-hot chile powder that makes you choke and gasp for air. Chamoy—a syrup made with apricots, chile & lime juice—is a frequent companion for these snacks.
Just about every possible fruit gets the treatment, but mango is definitely one of the more favorite choices. Coconut with chile and limon is also a very popular street attraction. The vendors chop the coconut with a machete right in front of you. But that is not all.
There is also an entire industry of chile candy. (Pic11) Again mango is the big favorite, but dried this time. (Pic12) Tamarindo in its various forms comes in as a close second.
I have to admit it is a bit of an acquired taste. At first, the idea alone was enough to make me gag. I thought it was a really weird combination. I did try it but it was not something I enjoyed at all.
We are now some 15 years later, and I find myself liking the chile candy, but the fresh fruit with chile still not so much.
Have you tried it? Do you like it?

Pic1+2: street vendors
Cut fruit to desired size.
Add chile powder, salt, lime juice, chamoy syrup to taste.
Serve chilled. Enjoy.

Pic2: mango con chile
Pic3: mangonadas = frozen mango, mango sherbert/icecream, chile powder, chamoy and a tamarind stick
Pic4: coco chile limon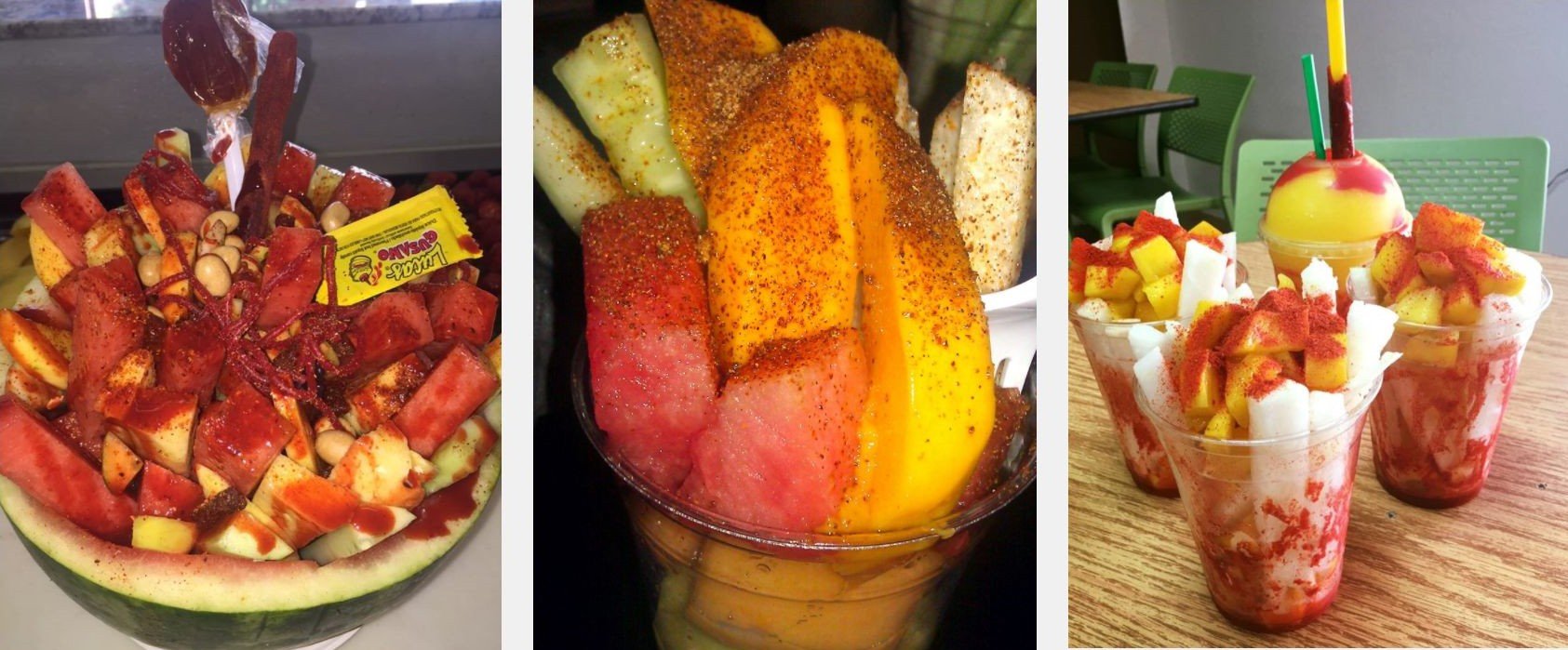 Pic5: sandia loca
Pic6: mixed fruits
Pic7: mango, jicama

Pic8: mango popsicles
Pic9: popsicles jamaica, fruit, chile powder
Pic10: oranges, tajin
chile candy

Pic11: market
Pic12: mango
Pic13: tamarindo on a stick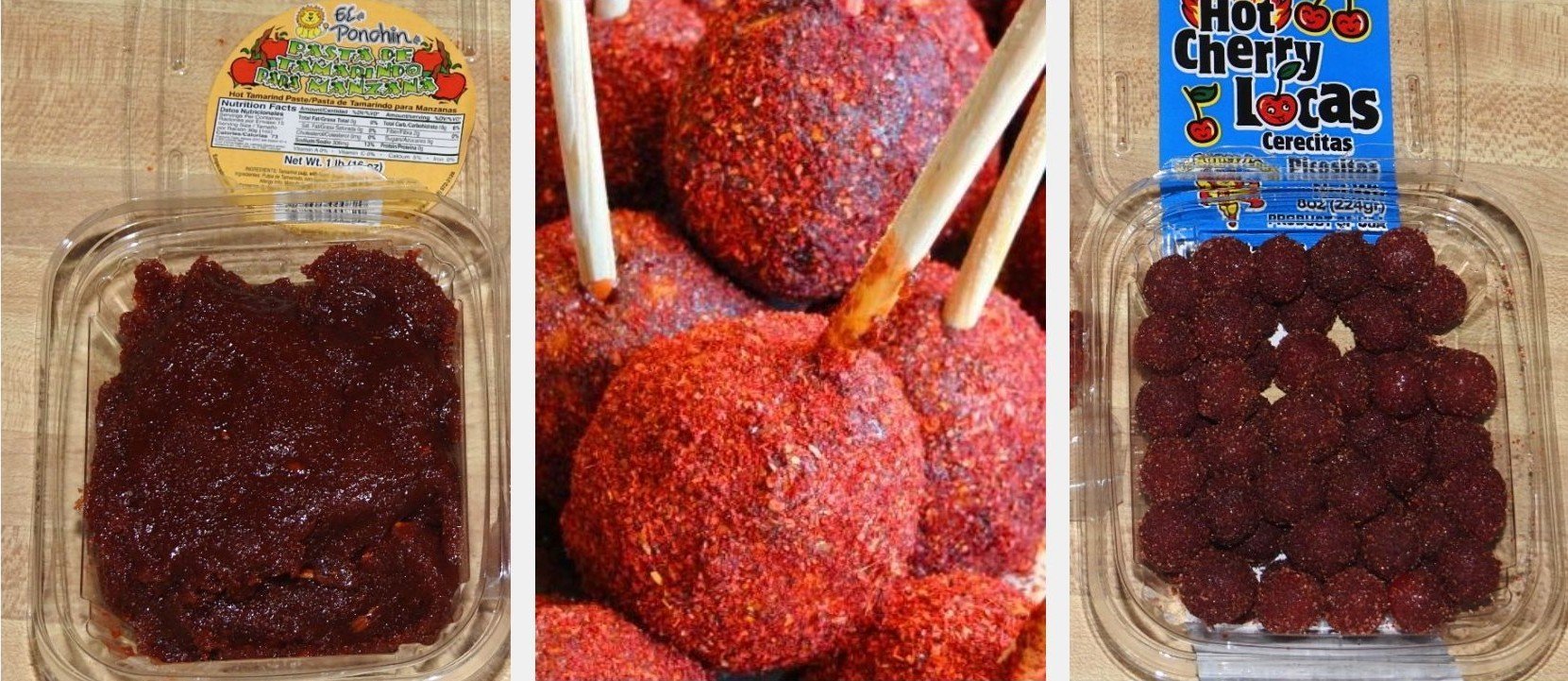 Pic14: tamarindo paste
Pic15: tamarindo apples
Pic16: cherry locas