Pic3: almond date rolls
Pic4: date paste + chopped almonds
Remove the seeds from the dates.
Puree the dates in a food processor into a smooth paste.
It will be a sticky mess.
Roll the date paste into a thin 1/2-3/4" thick strand.
Sprinkle finely chopped almonds on your work table.
Roll the date paste over and in the almonds, so they get embedded in the roll.
Cut the strand in 1" pieces.
Refrigerate uncovered fro 24 hrs. to dry the date paste a bit more.
Serve and enjoy.
Store leftovers in an airtight container.
---
growing a date palm tree at home
This is the last one
For this, you need fresh dates, not the sugar-candied ones. When you eat the dates, save the seeds that are inside.
Wash the seeds, dry them for a few days on the kitchen counter, then stick them in any flowerpot in the house. Water that pot as usual, and otherwise ignore the seeds you put in there. With some luck, you'll see the narrow grass-like first leaves coming up a few weeks to months later.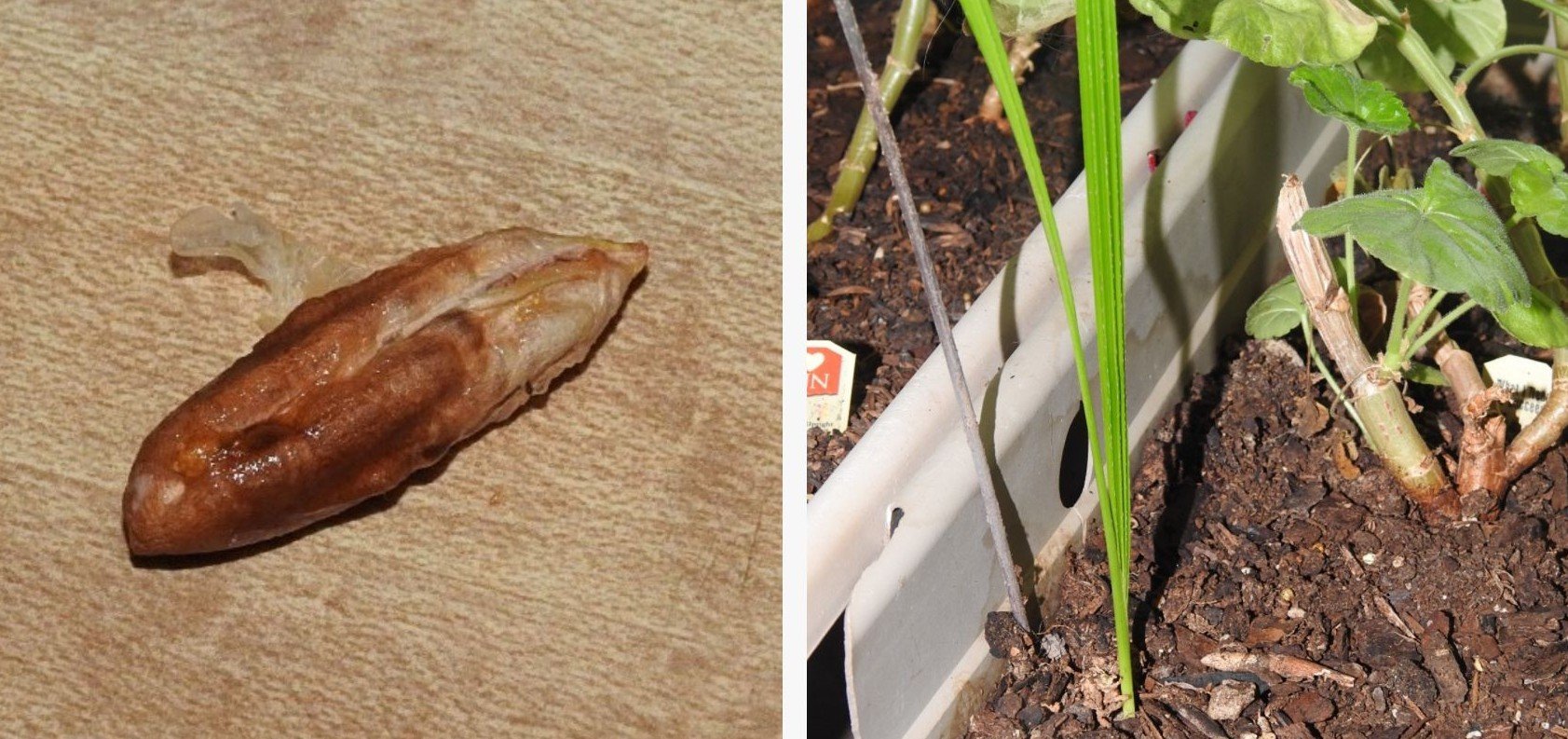 Pic5: date seed
Pic6: young date palm tree