Plant in full sun, protect the young plants from birds, rabbits and harvester ants.
Lead the plants up poles or a trellis. (Pic2)
After this first year, I used a double trellis with a roof panel. The farther these plants can run supported, the more beans you'll get.
Harvest the beans when about 1 ft. long.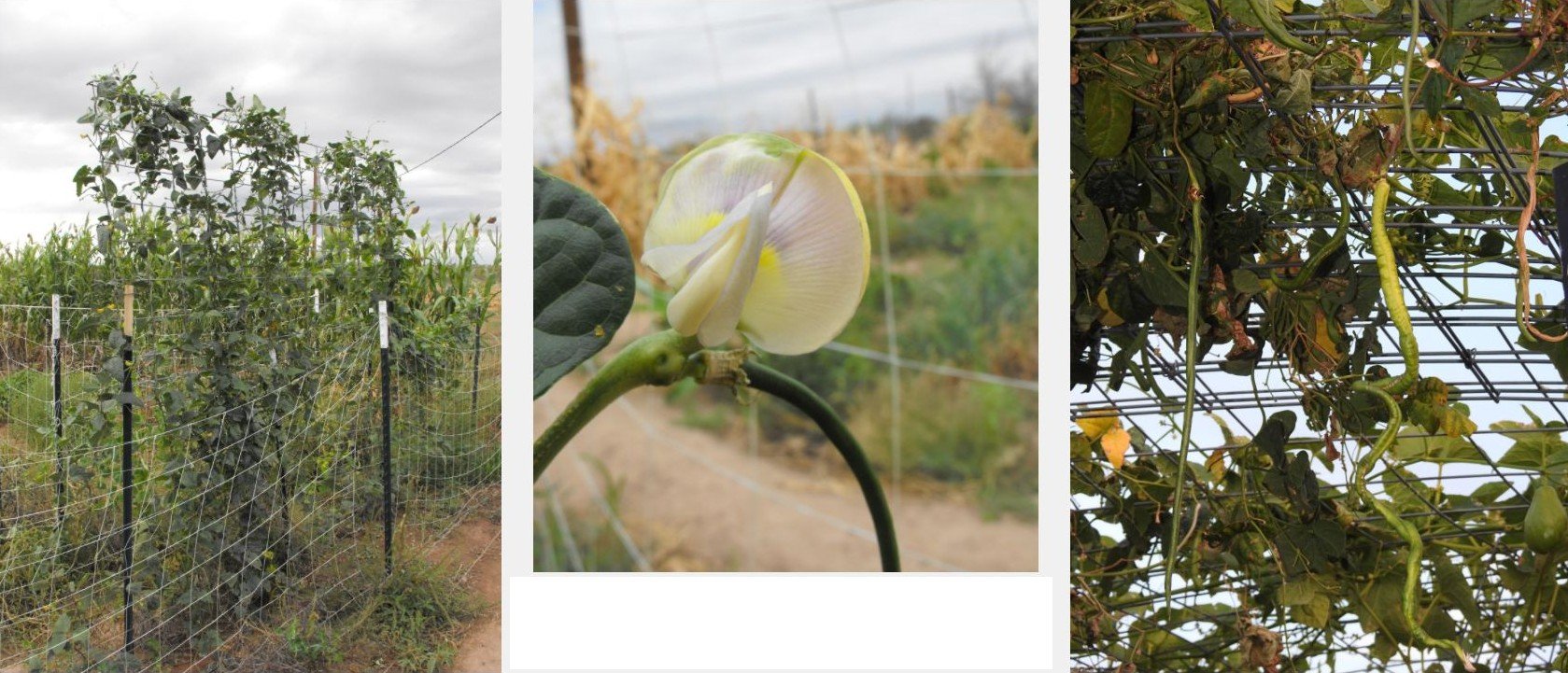 Pic2: trellis with asparagus beans — 2014-10-20
Pic3: flower — 2014-09-13
Pic4: young and old — 2017-11-15

Pic5: washing the beans — 2014-09-25
Pic6: canned asparagus beans — 2014-10-13
Pic7: collecting seeds for next season's planting — 2017-09-09