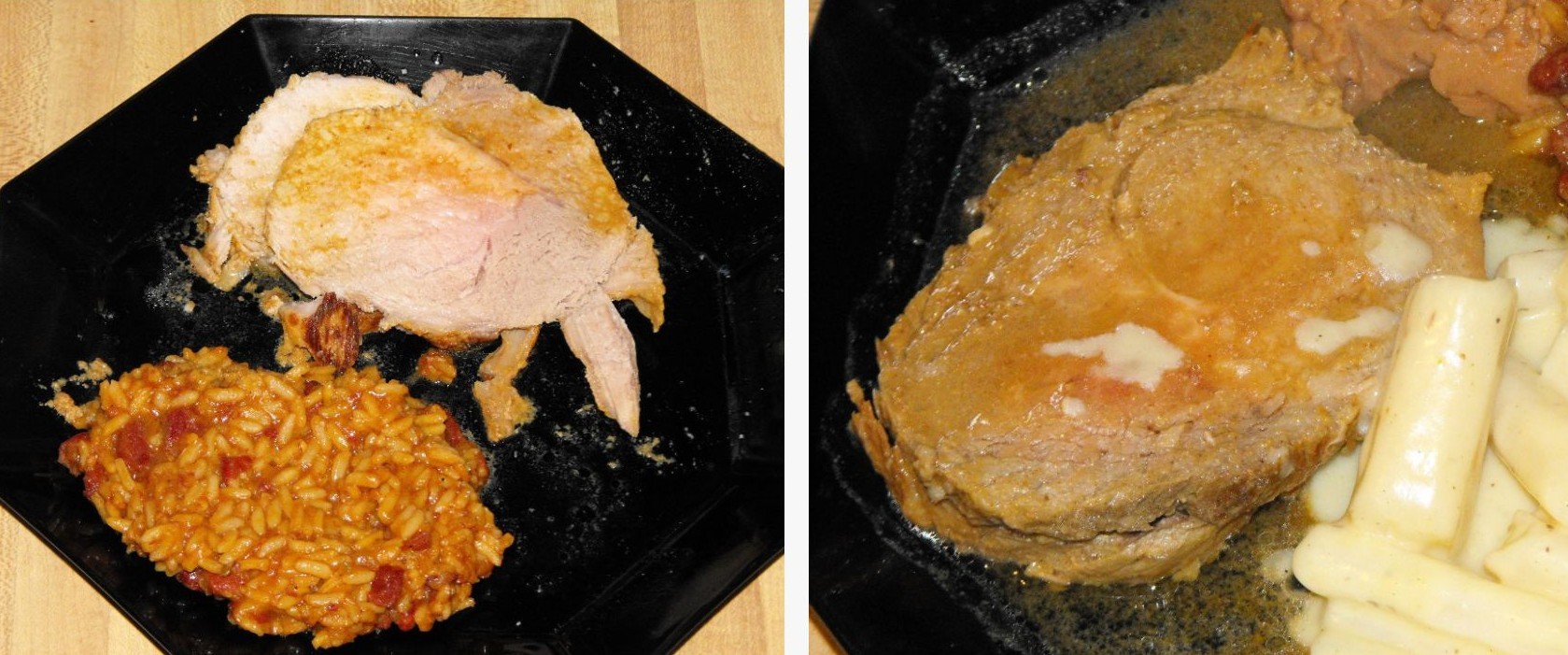 Pic2: 2015-01-27 served with rice & red beans
Pic3: 2015-01-30 not as pink after reheating, served with scorzonera
Rub the roast with spice/oil mix.
Brown the meat on all sides in hot oil.
Add the orange juice.
Reduce heat, cover and simmer over low heat for 60 minutes.
Use a meat thermometer to get the correct doneness.
Remove from the heat and the sauce. Rest 10 minutes before carving.
Optional:

Thicken the sauce to your preference.

Serve and enjoy.