034b. O sacred Heart, our Home Lies Deep in Thee
Recording: not available
Lyrics:
MIDI

See score

play/stop MIDI:

Score:
revised 18th edition (1918) 360 pp. #34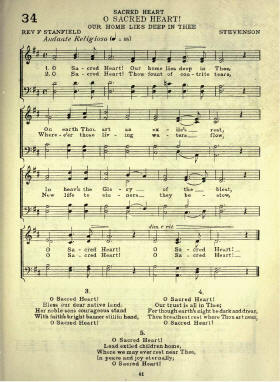 Posted on YouTube: Not available at this time.

You could be featured here!


If you (or your choir) perform this Ave Maria, make a video recording. Post your video on YouTube, email me the page URL and I'll embed the video in this page.


You can also email me an MP3 for audio only.

Internet references, biography information.




Please notify us of any broken/defective links

Page last modified: November 12, 2011
Return to: St-Basil's Hymnal content page
Return to my homepage: www.avemariasongs.org